Student Conduct
Cell Phone Policy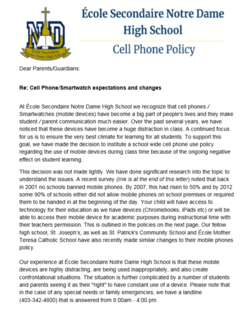 At a glance: 
Mobile phones/smartwatches should be "off and away" during all class times in learning communities. If any device is seen or heard in class, the student will be asked to take their mobile phone/Smartwatch to the office. This will include devices tucked in clothing, in bags, or in binders.


Delivered devices will be returned to students at the end of the day in the first and second instances. Should there be a third occurrence, a call will be made home requiring a parent/guardian to collect the child's device.


Students are still able to use their devices prior to school, during lunch, during breaks and after school. We would appreciate it if you would contact your child during these times.
Enforcement of Smoking Bylaw (Vaping)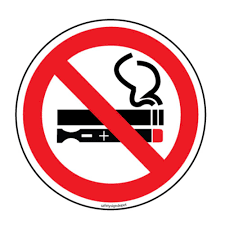 Under The City's Smoke-Free Bylaw, vaping is prohibited in public spaces, including workplaces, and within 10 metres of playgrounds, seasonal skating rinks, skate parks, sports fields, water spray parks, or toboggan hills. As per the bylaw, city enforcement will issue tickets to anyone (including students) caught violating the bylaw.

Students caught vaping on school property, will receive a ticket for violating The City's Smoke Free Bylaw, with the following fines:
$200 for the first offense  
$500 for the second offense
Up to $2500 for the third offense
In addition to the fine, students at Red Deer Catholic Regional Schools will also receive suspensions from their schools.
Click here to read the news release.