Back to staff directory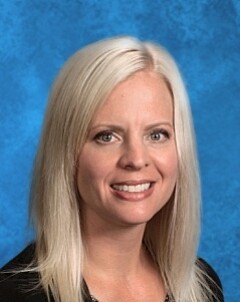 Career Advisor
Many are surprised to learn that Ms. Halter is not a teacher! Her educational background is business. She started in career development by happenstance 8 years ago and loves working to support youth in this field! Ms. Halter has recently earned her designation as a Certified Career Development Professional (CCDP).
Ms. Halter is a mom of two amazing kiddos and also has a puppy. Outside of school she likes to spend her time with kids, her family and her friends. For herself, she enjoys going to the gym and any activity that gets her outdoors.
Ms. Halter's career development philosophy suggests that the "modern day career path" is anything but linear, and that it's important to embrace the fact that things are going to shift and change. She encourages students to put themselves out there, move forward with intention, find meaning in the work they do and trust themselves in the process.