Back to staff directory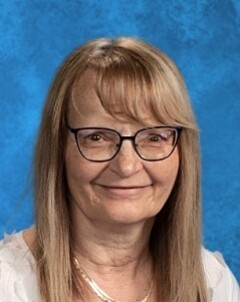 Counselling Office Administrator, Student Services
Mrs. Gramlich has a Laboratory Technician degree and a certificate for Dental Assisting. She started working in a school 25 years ago.
She was raised on a ranch at Czar, Alberta. She has been married for 32 years and has two children and one amazing granddaughter. Kaitlyn is a lawyer in Calgary and Garrett is a Petroleum Engineer for Canlin in Calgary. She enjoys gardening, glamping, and time spent with family and friends
Her favorite quote is: "In a World Where You Can Be Anything, Be Kind."