Back to staff directory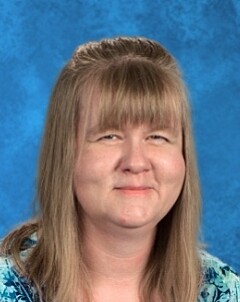 Teacher: Science 10, Math 20-1, Chemistry 20, and Physics 20.
This is my Mrs. Jerry's 8th year teaching at Notre Dame. Her teaching career has encompassed teaching many subjects, including middle school math and science, Science 10, Science 14, Science 24, Math 10C, Math 20-1, Math 20-2, Chemistry 20, Physics 20, as well as ESL math and science courses. She has a Bachelor of Science in Chemistry and a Bachelor of Education degree from the University of Calgary.
She is happily married to her husband, Marc, and they have a daughter in grade 12 named Carmen. She grew up in Calgary but she has lived in Red Deer since the summer of 2012. She doesn't have any pets, but she loves dogs! She also loves all things Disney and Star Wars. She enjoys reading a good book and gardening in the summer.
This year's division theme from Joshua 1:9 "Be strong. Be brave. Be fearless. You are never alone" is an excellent reminder to her that Christ will always be with her as she journeys through the upcoming year. She can approach whatever challenges this school year gives with confidence and a hopeful heart.