Back to staff directory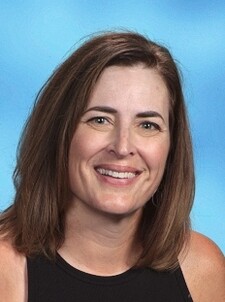 Vice Principal - Grade 12
Phone: 403-342-4800 (Ext. 263243)
After achieving her Bachelor of Education in Secondary English from the University of Calgary, Mrs. Gringhuis started her career in Wolf Creek Regional Schools where she taught English Language Arts from grades 7-12 for 10 years. Living in Sylvan Lake, she was then blessed to work as both a teacher and vice principal at Ecole Mother Teresa School for 13 years teaching primarily Social Studies and English Language Arts to grades 6-9. Mrs. Gringhuis became a vice principal at EMTS for 2 years after completing her Masters of Education in Educational Leadership from the University of Alberta. She spent one year as vice principal at St. Patrick's Community School and is super excited to now be in her second year at Notre Dame as the gr. 11 vice principal.
Although she was born and raised in Olds, Sylvan Lake has been her home since she and her husband moved there 23 years ago. They have raised their 2 sons loving the lake life - skating/tobogganing/playing hockey in the winter and fishing/swimming/camping in the summer.
Mrs. Gringhuis values what each staff member and student brings to our school community. She has learned to truly trust God's path ... even when she has questioned the barriers and challenges life has presented, she can look back and see that each hurdle has lead her to growth and right where she is supposed to be. She believes the same is true for each one of our students and she feels blessed to be part of their journey.